At Sun Life, we're committed to creating an inclusive and respectful environment, where all of our people can contribute to their full potential. One that not only supports our employees in all their diversity but also reflects our Clients and communities, allowing us to better serve their unique cultures and needs. Read our DE&I Strategy Statement to learn more.
We will continue to actively listen and strengthen our relationships with Indigenous communities and remove barriers for Indigenous Clients, employees, and communities. Our commitments align with four key performance drivers that will drive efforts towards reconciliation: 1) Our Leadership Commitments, 2) Indigenous Employees, 3) Indigenous Business, and 4) Indigenous Communities. While there is more to do, we will continue to take steps to realize this change. 
Leadership Commitments
As part of our leadership commitments:
We created an Indigenous Relations Committee working group to coordinate and lead our actions towards Indigenous reconciliation. We have also established an executive steering committee that is responsible for providing governance and oversight of our working group and our Indigenous commitments.
 We joined the Canadian Council for Aboriginal Business and are pursuing our Progressive Aboriginal Relations certification.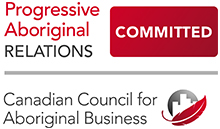 Indigenous Employees
We are taking steps to increase our Indigenous employee representation and to ensure there are equitable development opportunities for Indigenous employees. Our preliminary actions include:
We created the Dean Connor Sun Life Inclusion Scholarship for Black and Indigenous Students. This program will award up to 20 talented candidates a $5,000 scholarship along with a four-month paid summer internship and the opportunity for a full-time position after graduation. This opportunity includes professional guidance and coaching from a Sun Life mentor. We were excited to welcome the first students of this new program in the summer of 2022.

Continued development and education are key priorities for Sun Life. We are providing Indigenous Cultural Awareness education to our employees to create a more inclusive environment for our Clients, employees, and communities. Our employee-led network in Canada also hosts Indigenous education and awareness events for our employees, which includes recognition for National Indigenous Peoples Day (June 21) and National Day of Truth and Reconciliation (September 30).
Our senior leadership team hosts a series of meaningful internal events where experts discuss issues affecting the Indigenous communities, and how we can commit to the ongoing process of reconciliation. These forums provide a safe space for all employees to learn and help remove stigma and barriers for Indigenous employees.
We're committed to continually measuring and reassessing our Indigenous employee experience. This will allow us to improve our employee engagement to better attract, develop and retain Indigenous employees.
Indigenous Businesses 
Indigenous Businesses Sun Life has a supplier diversity program Indigenous businesses can join as a potential vendor (Becoming a Supplier). To qualify as an Indigenous supplier, we require the business to be at least 51% Indigenous-owned, operated, and certified through a third-party diversity council such as the Canadian Aboriginal & Minority Supplier Council (CAMSC). Our diverse supplier spend is reported annually in our Sustainability Report. 

Sun Life works with two Indigenous suppliers that allow us to build relationships with Indigenous business owners and their companies. We joined CAMSC in 2015 to help facilitate the growth of Indigenous vendors. Then in 2021, we joined the Canadian Council of Aboriginal Business. These organizations provide access to a directory of Indigenous-owned businesses. We know we have more work to do in this space as we strengthen our partnerships with Indigenous-owned businesses. We will share additional commitments in the future.
Indigenous Communities
Indigenous communities are growing at four times the rate of any other demographic, as well as having the youngest population in Canada. Supporting these growing communities is part of our purpose and commitment to reconciliation. This has led us to establish a minimum ongoing Canadian philanthropic investment for Indigenous led, supported, or focused community groups. We are committing a minimum of 5% of our Canadian philanthropic dollars to these community organizations. In 2021, we exceeded our commitment with more than 10% of our annual Canadian budget committed into these communities.

Examples of our commitments for Indigenous communities include:
Sun Life supports the health pillar of Right to Play. The program aims to equip Indigenous children and youth across Canada with the knowledge, life-skills, and support resources needed to make healthy lifestyle choices and protect against diabetes and other chronic disease.
In 2021, Sun Life signed a 2-year commitment of a $1 million donation to the Kids Help Phone program that aims to empower First Nation, Inuit, and Metis youth with skills, tools, and resources to support their mental health and well-being.
Sun Life supports the University of Winnipeg's Diabetes Awareness and Education Program, focused on education and prevention strategies.
For over 20 years, we have partnered with Indspire. Since 2013, we have awarded $25,000 each year in scholarships to Indigenous full and part-time students entering post-secondary education programs.
We've partnered with Our Children's Medicine on a 2-year sponsorship focused on Indigenous employment and community wellness, including a $24,000 donation.
We committed $400,000 over a two-year period to Spirit North to expand their sport and play programs. The programs will empower Indigenous youth with leadership skills while incorporating Indigenous cultural traditions, values, and beliefs.
Sun Life is committed to achieving reconciliation with Indigenous communities. We will work to evolve our commitments each year to ensure we help reconcile the wrongs of Canada's past. More importantly, we aim to create even stronger relationships with specific Indigenous communities where we live and work to support greater inclusion and equity.