Train To Conquer

As You Grow, So Do We

Investing in employees is equivalent to investing in the company's growth. Under our 'Learn for Life' policy, we connect our employees to the right people, tools, and resources to enable them to explore, engage, and excel.
Our learning ecosystem supports the various development needs of employees at different stages of their professional lifecycle. Our education assistance program provides financial assistance to employees to upskill themselves by pursuing business and domain training. We also encourage talent rotation in case an employee has spent considerable time in one role; this enables employees to evolve into well-rounded professionals with a holistic view of business.
Our partnership with LOMA (Life Office Management Association) – a premium organization that provides training and services for operations management in the insurance and financial services industry – allows employees to pursue certifications in the insurance domain. For the sixth consecutive year, the ASC India won LOMA's Excellence in Education (EIE) Award.
Our next level of employee engagement is contributing to their growth by holding regular knowledge sharing sessions. These sessions provide teams a platform to leverage cross-functional learning as well as to understand the best practices followed across different projects.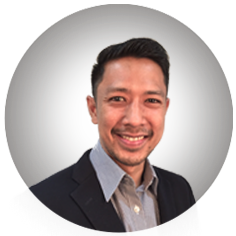 I started as a Systems Analyst and managed to move to what I love to do –problem solving. Apart from helping me grow in the technical space, Sun Life also ensured that I grew holistically. I've had opportunities to learn myriad new skills and technologies – from cloud solutions to project management, situational leadership, and even public speaking despite being on a wheelchair. The environment of continuous growth makes Sun Life a great place to be in.
Mikki Palacio, Application Services