Sun Life: Where You Are Valued

Hiring The Best Fit

We believe there is more to people than what is portrayed by their resume or their performance during an interview.
We work with recruitment partners and scout social media networks and university campuses to get diverse talent. The shortlisted candidates are further evaluated by our managers and leadership to assess fitment. We don't let distances stop us – video or on-call interviews help us reach people across borders.
Sun Life ASC evaluates technical, functional, intellectual, attitudinal, and emotional merits. We place an equally high importance on integrity and innovation.
Welcome to ASC!
When you say 'yes' to us, you become a part of Sun Life's big family even before you join formally. We believe this attitude makes work environment productive and friendly. As part of our pre-onboarding initiative, ConnectSun, we invite new hires to our office to interact with their managers and leaders, and get an overview of the organization and culture. You are also encouraged to participate in events such as town halls and team get-togethers even before joining us.
Adjusting to a completely new culture is not easy. That is why, Sun Life has a 'buddy program' that handles the soft aspects of the on-boarding process. You are assigned a buddy, who is your first link to the organization and helps you adapt to your new workplace.
Our two-day induction program, Sun Start, gives you a detailed overview of the organization and its culture. It also gives you a chance to interact with leaders and understand their vision and priorities.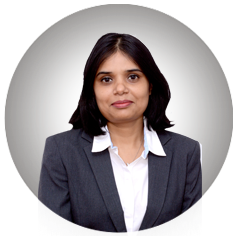 I learnt a lot at Sun Start. The two-day session gave me all the information I needed to start my new life here. The sessions were fun, informative, and creative – a great way to start!
Shalini Koli, Finance