We Make Life Brighter For You

Because you are worth it

Beyond work, we encourage our employees to indulge in their hobbies by holding informal knowledge sharing sessions on interest areas such as photography and cycling. We also encourage doses of fun between projects as they boost productivity and creativity. Two clubs at Sun Life – Josh Club and eMerge – have been tasked with organizing fun initiatives in office.
And we celebrate everything here – festivals, organizational milestones, team anniversaries, and birthdays! We also believe in extending the invitation to employees' families. So while the children go all out at our painting competitions during our annual trick or treat and, Sun Splash event, parents and spouses have fun on Family Days. On these days, our leadership casts aside their business suits to display their talent. Last year, Shiney Prasad (Senior Vice President, Enterprise Services Asia and Digital Business Initiatives Asia) and his team made our 10th anniversary celebrations glamorous by walking the ramp.
We also believe that an organization cannot function in isolation. It has to engage with the community it operates in. To align with this belief, Sun Life encourages employees to volunteer for several causes through our Corporate Social Responsibility (CSR) Club. All our CSR initiatives are driven by our brand message, 'Life's brighter under the sun".
The club's popular initiatives include the Grain Bucket Challenge (our very own version of the popular Ice Bucket Challenge), which encouraged employees to nominate each other to donate cereals, or the school stationery drive for school-going underprivileged children.
Every year, our employees organize the 'Cook for a Cause' food festival, the proceeds of which are donated to charity.
Striking a Balance
We understand the importance of work-life balance for an employee. That is why, we have aligned our maternity leave policy with the latest industry standards to enable new mothers to balance work with the additional responsibility at home. Our women's network is not just a social club but an organisation-wide group of female employees with a common commitment towards making a professional difference and advancing their careers.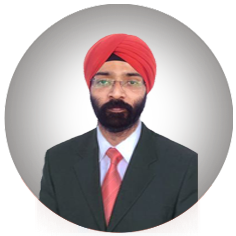 I recently participated in a stationery donation drive for which the entire organization came together to provide basic stationery to underprivileged school kids. The children were overjoyed when we distributed the stuff to them and later sent us a big thank you card.
Jaspreet Singh, Operations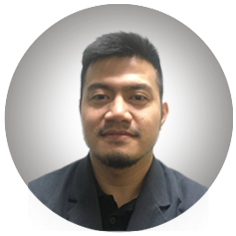 As part of the '120 Ways of Giving Back' initiative, we collected and distributed 120 fun and learning books to elementary students. We were overjoyed to see the faces of the little ones brimming with happiness.
Lord Byron Tan, Enterprise Infrastructure